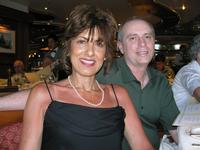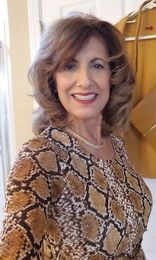 Delfina "Debbie" Cortez Johnson
April 11, 1947 - November 1, 2020
Delfina "Debbie" Cruz Johnson, age 73 passed away peacefully in her home, surrounded by her family on November 1st, 2020, after a short and courageous battle against cancer. She was a loving mother, grandmother, sister, aunt, and friend.
Debbie was born on April 11th, 1947 in Santa Maria, Ca to parents Ernest Y. Cortez and Consuelo Becerra Cortez. She was the 2nd eldest of 3 children, was raised in Watsonville, Ca. and was a 1965 graduate of Watsonville High School. She moved to Pacifica, Ca. in 1966 where she raised her family and resided there for nearly 35 years. In 1992 she met her husband Larry Johnson (predeceased) and later married in 1999 and together moved to Castro Valley, Ca in 2000. During her marriage to Larry, she devoted herself to caring for him as he fought a 19-year battle against cancer, he passed in 2018. Debbie had a deep appreciation for life, her family, and friends. She had a big heart, a beautiful smile, and a great sense of humor. She always had compassion for the hungry and gave to many food banks and organizations who helped those in need. Debbie enjoyed gardening, baking (her famous chocolate chip cookies), traveling and spending time with her family and friends. As a mother she was always there to support her children and was always thinking of them. Her greatest joy was her grandchildren, the love between them was deep and each had an incredibly special bond with her.
She is survived by her sons Richard Hein and Steven Hein (daughter-in-law Laurinda Hein), grandchildren, Alec Hein, Justin Hein, Aric Hein, Aaron Hein, and Julia Hein. Her brother Ernest Cortez Jr (sister-in-law Wanda Cortez) and her best friend and sister Linda Taylor (brother-in-law Bill Taylor) along with many more important, loving nieces and nephews. She is also survived by many more family and friends that will greatly miss her.
Family and friends are invited to her "Celebration of Life" that is being held on Saturday July 24th, 2021, at 1:00p.m. at the Basque Cultural Center, SSF.