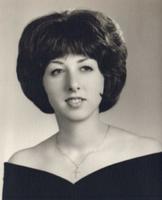 Jeri Patricia Carson, November 22, 1946~May 11, 2022
May 13, 2022 | 1 Condolence
Jeri Patricia Carson was born November 22, 1946 in Watsonville, CA and went to her reward May 11, 2022 in Springdale, AR. Jeri loved her job as a neonatal ICU nurse until her retirement in 1998. After retirement, she became an avid and talented quilter, blessing many with her beautiful quilts. In recent years she developed a love of painting as well, decorating many a wall with her colorful artwork.
More than anything else, though, she loved her family. She is preceded in death by her parents, Charles and Betty Carson.
She leaves behind 5 siblings, Judi Flowers, Jack Carson, Joe Carson, June Huffey, and Janice Carpentier; 2 children, Terri Tabor Foote and Todd Tabor; 8 grandchildren, Shawn, Heidi and Joshua Tabor and Jaimee, Karli, Levi, Allyson and Cassidy Foote; and her 7 great-grandchildren, Mia, Chase, Kinley, Lillianne, Lucas, Connor and Tatum who brought such light and love to her life.
Mom, grandma, sister, cousin, aunt or friend, she has been dearly loved and will be missed by all who were blessed to know her.
Graveside services will be 10:00 AM Monday, May 16, 2022 at Baptist Ford Cemetery.
https://www.beardsfuneralchapel.com/jeri-patricia-carson-november-22-1946may-11-2022/